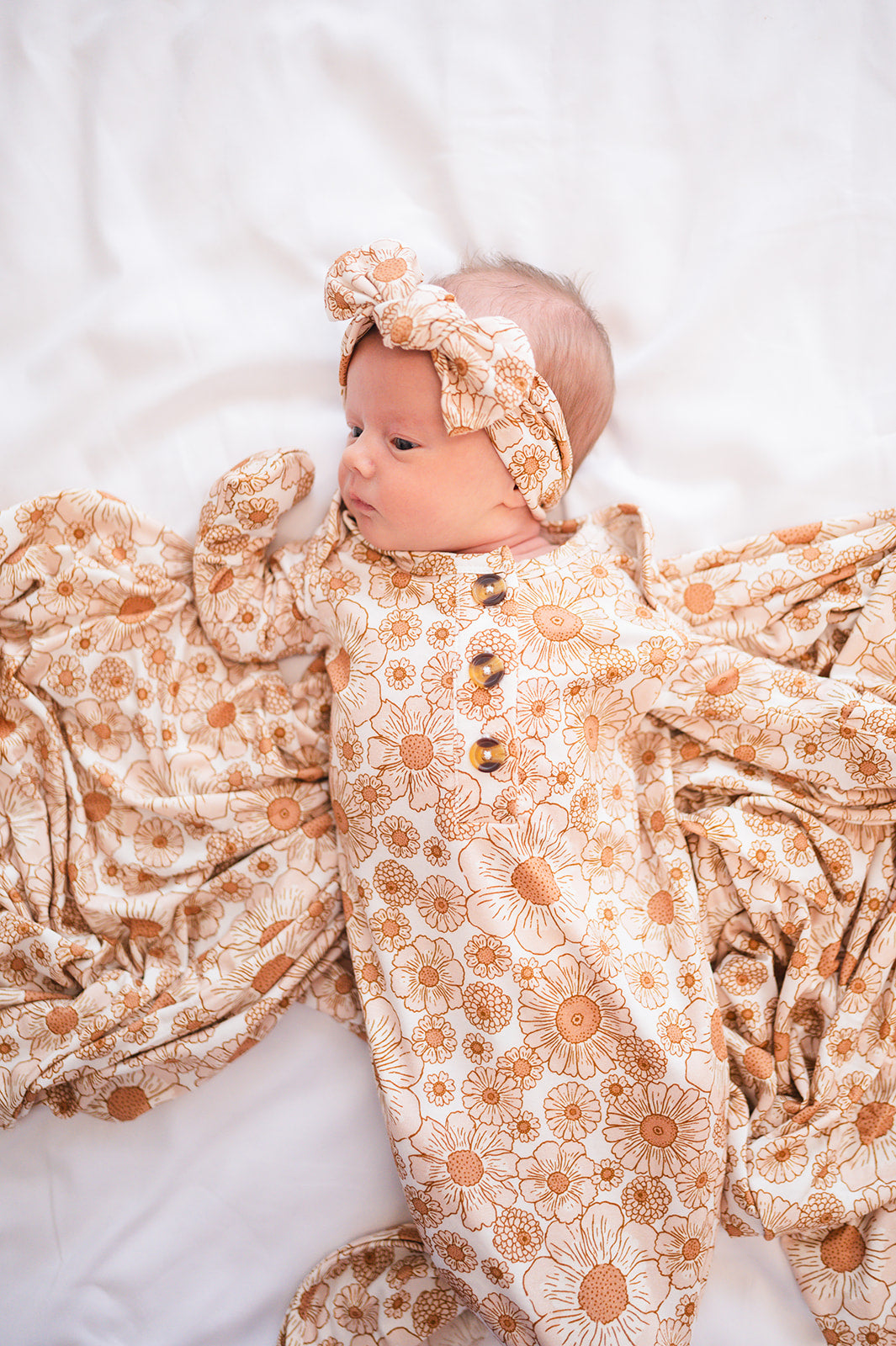 New Flower Garden Collection
Introducing our Flower Garden Bamboo Collection, a thoughtfully curated selection of baby essentials crafted from soft and sustainable bamboo fabric. Explore a world of comfort and style for your little one with our eco-friendly baby and toddler clothing, blankets, accessories, and more. From cozy pajamas to adorable bows and blankets, our Bamboo Baby Collection combines luxury with a commitment to sustainability.
Shop Now
Two-Piece Pajama Set - Mocha Ditsy Floral

Two-Piece Pajama Set - Vintage Airplane

Zipper Romper - Neutral Rectangle

Bamboo Stretch Swaddle - Mocha Ditsy Floral

Knotted Baby Gown - Green Forest

Two-Piece Pajama Set - Brown Lightning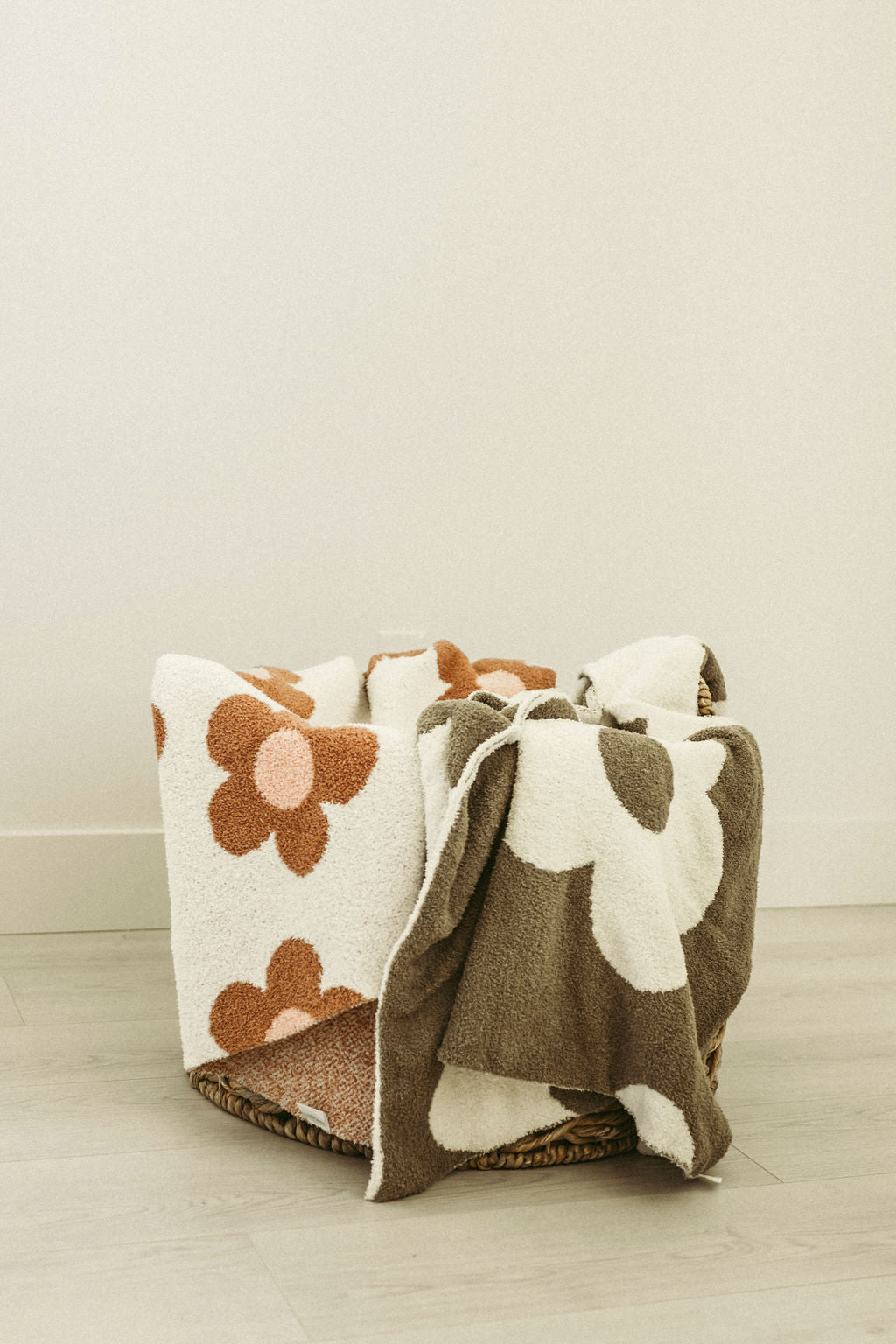 New Plush Daisy Blankets
Discover the perfect blend of comfort and cuteness with our plush baby blanket adorned with a delightful daisy design. Crafted for your baby's utmost coziness, this blanket provides gentle warmth and a touch of floral charm to nurseries or stroller rides. Shop now to wrap your little one in softness and style!
Shop Now
Made from eco-friendly Bamboo

Soft, hypoallergenic and eczema friendly

Breathable and thermo-regulating
"It is stunning! The material feels so soft and I can't wait to bring baby girl home in this. Just a few more weeks ☺️ I will also be purchasing additional items from this boutique. Shipping was fast and I'm across the country from where this seller is located."

- Jennifer



"I cannot even express how amazing the level of quality is! I have ordered from her in the past before my baby girl arrived and HAD to come back and order more because of the quality. The outfits are SO incredibly soft and absolutely adorable! The bows are also a perfect fit for my newborn and will grow with her. The seller is a sweetheart and answered my questions super quick and was so friendly. As an Etsy shop owner myself, this is so important to me. I will 100% be back and would recommend this shop to everyone!"

-Sarah


"LOVE! Cannot wait to bring our little bundle home in this newborn footie! So soft cozy and stretchy. Great product and fast shipping. I will definitely buy more products from the seller."

-Dana




On the Blog
How to Care for Bamboo Baby Products

The Benefits of Knotted Baby Gowns for Your Growing Baby

Benefits of Using a Bamboo Swaddle Blanket for Your Baby
Frequently Asked Questions
Bamboo baby clothes offer unparalleled softness, ideal for a baby's delicate skin. Hypoallergenic and breathable, bamboo fibers naturally regulate temperature, keeping infants comfortable in any weather. With antibacterial properties, bamboo clothes stay fresh longer, reducing the risk of skin irritation. As a sustainable resource, bamboo is eco-friendly and biodegradable, aligning with environmentally conscious parenting. Durable and versatile, bamboo baby clothes provide a stylish and practical choice, ensuring both comfort and peace of mind for parents seeking a gentle, sustainable, and safe option for their little ones.
All items are true to size based on an average sized child, unless otherwise noted. Please refer to the size chart.
To care for bamboo baby clothes, machine wash them in cold water with a gentle detergent, preserving their softness and color. Avoid fabric softeners and bleach. Recommend air-drying to maintain fabric integrity, or use a low-heat setting in the dryer. Treat stains promptly with a gentle stain remover. Separate colors during washing and refer to care instructions for specific guidelines. Following these steps ensures the longevity, softness, and hypoallergenic benefits of your bamboo baby clothes.
Coupon codes must be rendered at checkout. Each coupon code can be used once per customer.